Why You Should Monitor Cryptocurrency Live News
on August 23, 2021
No Comments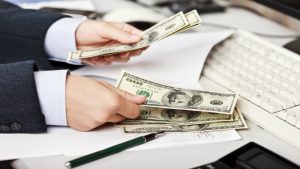 With any investment, it is important to be aware of any developments that could potentially affect its value. With crypto assets this is especially important, which is why it is worth keeping an eye on cryptocurrency live news.
Real-World Examples
For example, at the time of writing this article, the price of the cryptocurrency Bitcoin has risen by over 10 percent, taking its value to over 35,000 dollars.
However, it was not just Bitcoin that saw a rise in value as Ethereum (also referred to as "ether") almost doubled that with a price rise of almost 20 percent. In addition to this, all ten of the largest cryptocurrencies saw gains this week. Part of the reason for this was news that the Mexican bank Banco Azteca may become the first in Mexico to accept Bitcoin.
Possible Troubles
While this cryptocurrency live news has been positive, it has not all been universally positive. There have been some reports that the crypto exchange Binance could be banned in the United Kingdom, though in a statement, Binance indicated that they did not believe that the FCA UK notice would have any direct effect on the services that they offer.
This is why when it comes to trading in cryptocurrency to stay aware and engaged with recent cryptocurrency live news that could potentially affect its value. As with any investment, it can go up and down in value, so by staying vigilant, you give yourself the best chance of benefiting from a recovery or by avoiding any potential pitfalls.