Ways to Receive Free CPE Online
on June 4, 2014
No Comments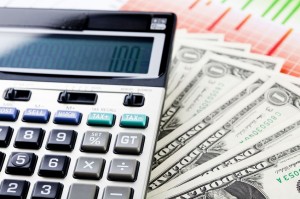 For those requiring continuing professional education, you have many options. The most common form of receiving your CPE is to do so online through self study. However, there are also many options for online coursework, as well that you may not know about. Whether you are rich or poor, you probably perk up when you hear or see the word "Free" and it may shock you to know you could get free CPE online.
How Free Works
Free courses have been online for a few years because it is a great way for a provider to show off their options and get people interested in them. A free course works just the same as a regular course, except you do not have to pay any money to take the course.
However, make sure the course you take is actually free. Many websites offer a free trial or free to learn option. The free trial allows you to try the course and if you like it, you will buy it. Technically, it is still a great way to try a new provider, but not completely free. Free to learn options allow you to go through all the course materials and when you are ready for the test, you must pay for the course and test, or in some cases, pay for the test. Again, a great way to test it out, but there is still some cost.
Types of Courses
Two free options include the regular no-cost course and a pilot program. The pilot program allows you to test the course to see how many hours/minutes it takes you to complete. Then, you are provided credit based on how long it took to complete the course. This is not available with all providers, so if this is something you want to try, you will need to look specifically for that.
There are rules for the pilot programs, including having a specific grade to pass, completing the entire program and not just skipping to the questions or test and not having any previous knowledge about the topic. However, in most cases, once you complete the pilot course, you can then receive another no-cost course of your choosing.
Limits?
With regular no-cost options, such as not having a lot of courses to choose from and being limited in the amount of credits you receive. The pilot program generally has no limits, as long as you follow the rules.