Professional Online Liability Insurance in The Woodlands, TX
on January 20, 2020
No Comments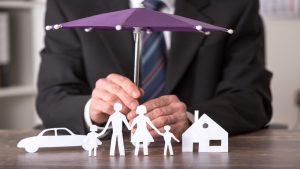 When it comes to running your business, you don't want to be exposed to any nasty liability. To help keep you covered, Insurance Offices Texas offers a wide range of professional online liability insurance in The Woodlands, TX. For years, we have helped hundreds of companies get the critical liability insurance that they need to stay in business. Here is a look at what policies we currently offer.
Our liability coverage includes general professional liability insurance. With professional liability insurance, you are covered against errors & omissions from negligence to a third party. This type of insurance is ideal for accountants, architects, attorneys, engineers, insurance agents, and technology companies. We also offer employment practices liability insurance which protects businesses against employee-related issues such as on-the-job injuries or lawsuits. Our coverage includes protection against legal fees for discrimination, wrongful termination, sexual harassment, and alleged violations of employee rights. Finally, we offer Directors and Officers insurance that protects top management from negligence such as omissions and misleading statements.
In addition to our wide range of liability coverage, we offer a full staff of insurance experts who are ready to assist you and answer your questions. We can explain what liability policy is best for you. Additionally, we can help you find the most competitive rate for your policy.
Get professional online liability insurance in The Woodlands, TX. Contact Insurance Offices Texas today at 281-443-2121 or call us toll-free at 1-800-419-3506. Our offices are open Monday thru Friday from 8:30 AM to 5 PM. Our experienced insurance team looks forward to working with you.
Follow us on Twitter and get latest updates.