How a Utah Transfer Agent Can Help You Sell Restricted Securities?
on August 21, 2020
No Comments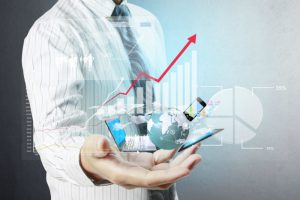 Federal regulations don't allow selling certain securities to the public if the security falls under the controlled or restrict security classifications. Rule 144 Restrictions dictates that if you want to sell such restricted securities, it's necessary to go through a certain process that will allow you to remove the legend.
What are Restricted Securities?
Some of the examples of restricted securities are private placement offerings, Regulation D offerings, and employee stock benefit plans. In simple words, these are private sales from the company or one of the affiliates of the company.
What are the Conditions of Rule 144?
If you want to sell these securities to the public, you will need to follow five steps.
You must hold the security for a certain period.
There should be enough information about the company that is selling security.
Affiliates of the company cannot sell more than certain shares during any three-month period.
Affiliates of the company can only pay a limited amount of commission to the broker.
File a notice of proposed sale with SEC.
The Final Condition
When all five rules are met, you will still need to remove the legend. Remember, only a transfer agent can remove the legend on your behalf. The transfer agent will also need the consent of the issuer to proceed with the legend removal request. Transferring a legend can be a complicated process because it requires the services of an attorney who is adept in securities law.
If you need assistance with Rule 144, you can contact Colonial Stock Transfer Company at https://www.colonialstock.com.
You can also visit us on Facebook for more information.