Get Your Litecoin from an ATM in Los Angeles
on August 1, 2018
No Comments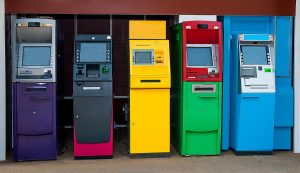 Have you ever wanted to buy or sell Litecoin? Interest in various types of cryptocurrency has been growing substantially over the course of the last few years, and more and more companies are starting to accept these currencies. Of course, it can be difficult to understand exactly where you can acquire currencies such as Litecoin and where you might be able to sell them. Today, it's easier than ever. You can even use a Litecoin ATM in Los Angeles to buy and sell Litecoin.
In fact, you will find about 10 RockItCoin machines located in and around the Los Angeles area currently. This means that you are never too far from one of these ATMs. You're probably still wondering how exactly it all works. Fortunately, it's much easier than you may think.
What Do You Need to Do?
The first thing you need to do is make sure that you have downloaded a Litecoin paper wallet, which can be printed out at one of the Litecoin ATM machines in Los Angeles. Keep in mind that the paper wallet is going to hold all of the funds that have been sent to the Litecoin address, so you are going to need to be very careful with this slip of paper. The transactions cannot be reversed, and this means that if the paper wallet is destroyed or lost, then the funds within them are lost, and you will not be able to get them back.
Why Should You Use a Litecoin ATM in Los Angeles?
Litecoin is one of the most popular cryptocurrencies available today. Trying to figure out what you need to do through online sites can be difficult, but the ATMs can be an easier option, as well as a faster one. There are plenty of other benefits to using these ATMs. They're safe, secure, and allow for a relatively more private purchase of the currency. Additionally, they are user-friendly, with new machines becoming available all the time.
If you are ready to buy Litecoin, an ATM in Los Angeles is a great way to get started in the world of cryptocurrency. Visit us at https://rockitcoin.com for more details. Follow us on google+.