Four Reasons to Work and Plan Your Future with a Financial Consultant
on October 21, 2021
No Comments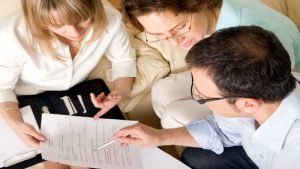 Financial consulting services can help you plan for life events and reach goals. These professionals understand the bigger picture, and they assist individuals in breaking down the process into manageable pieces. Here are four things financial consulting services can help anyone do.
Investing
When it comes to investing, the first thing to consider is the goals. A financial consultant can help you develop several plans because when it comes to investing there are different strategies for each need. Inside each of these strategies are risk and reward assessments, and these factors will help you track and evaluate your accounts' progress.
Taxes
Tax planning is something that many people may not consider, but the benefits of tackling this subject with a financial consulting firm are tax deductions, reductions, and credits. These savings can have an impact on your take-home pay, education, and retirement.
Insurance
Life insurance plans offer peace of mind to families. There are many plans to choose from, and they can be constructed to protect you, your family, and your income. For example, long-term care policies cover costly medical bills that might otherwise drain your savings and retirement accounts.
Estate Planning
Financial consulting services employ many experts who are skilled at planning for the future. Estate planning is part of that process. This matter involves creating trusts, beneficiaries, and shelters. Heirs can be left with detailed instructions on how to handle real property and finances. You can also arrange to bequeath your favorite charities or organization with gifts upon your passing.